W.I.P
Last update — 10.07.20
Version — 0.1
Untitled Monospace
Typeface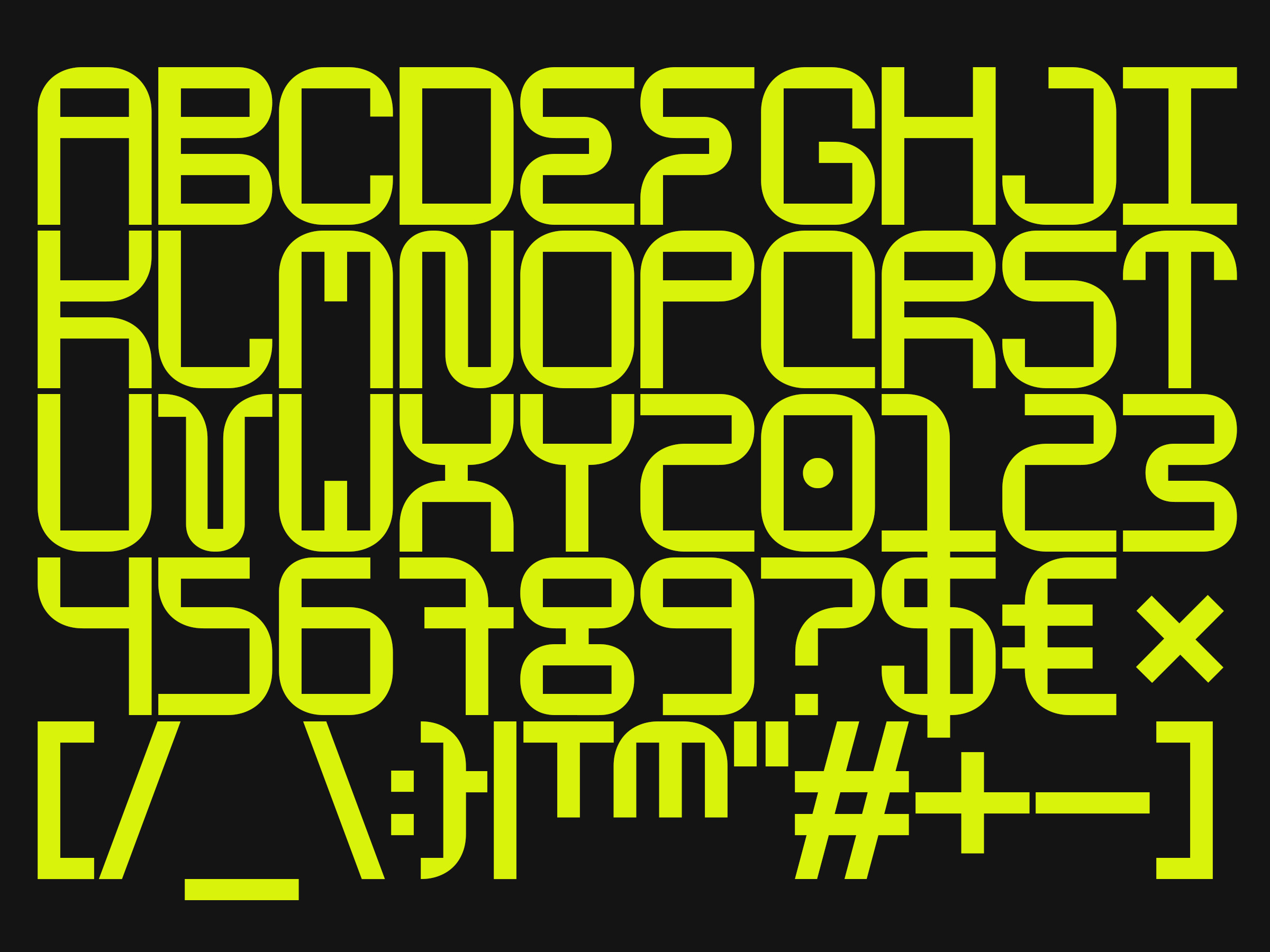 *Your name here* is yet to be named monospace typeface with *edgy*, *quirky* and *futuristic* look in two variants: Regular and Inktraps. When finished — will be available under open source license.
Available for testing purposes only. Send me an
e-mail
for trial version of the font. All glyphs subject to change.
---