Mm
---
ABOUT
Maciek Marć (b. 1994): graphic & type designer based in Łódź, PL. Currently working on way too many typefaces and personal projects at once. Hence I intend to use this page mainly as a tool for myself — to motivate me to complete many of the projects I've started over the years.

Most of the works here are a W.I.P. so please treat them as such. Typefaces still have a lot of quirks, and not a lot of kerning. I will try to update my projects as often as possible, so if you're interested in seeing the progress of them — remember to check my site from time to time.

I'm always open to new projects. Feel free to contact me for CV or commercial portfolio.
---
Untitled Monospace [W.I.P.]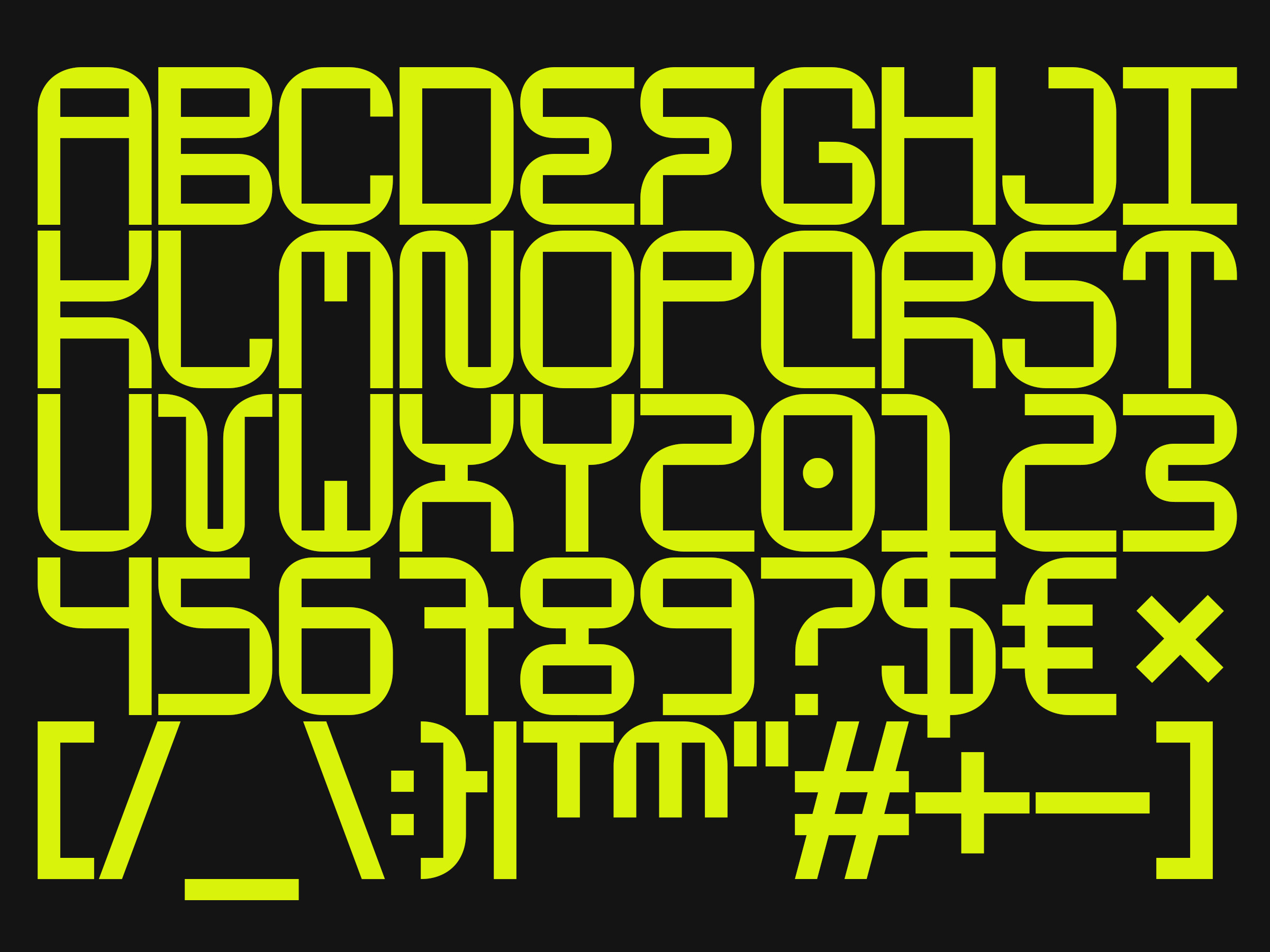 *Your name here* is yet to be named monospace typeface with *edgy*, *quirky* and *futuristic* look in two variants: Regular and Inktraps. When finished — will be available under open source license.
Available for testing purposes only. Send me an
e-mail
for trial version of the font or with the name proposal. All glyphs subject to change.
---
Last update: 14.05.2021
All rights reserved.
© 2020 – 2021 Maciek Marć